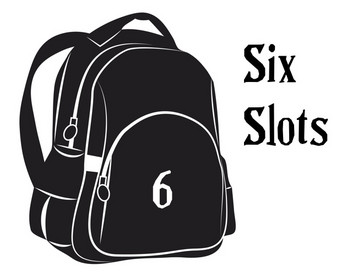 Yoon Ha Lee has released a neat little game – Six Slots – players create a set of locations, secrets/objects/feelings at the places, and your characters go along, with 6 inventory slots, having to choose what they take and leave behind.
Although the gamey concept seems a bit weird at first, when you look at a lot of hero's journey, magical portal, and fairytale stories, it models it pretty well!  Dropping "Childhood innocence" for "Bitterness" and finally picking up "Mature Hopefulness" is totally the themes of many stories.
PDF game, pay what you want.